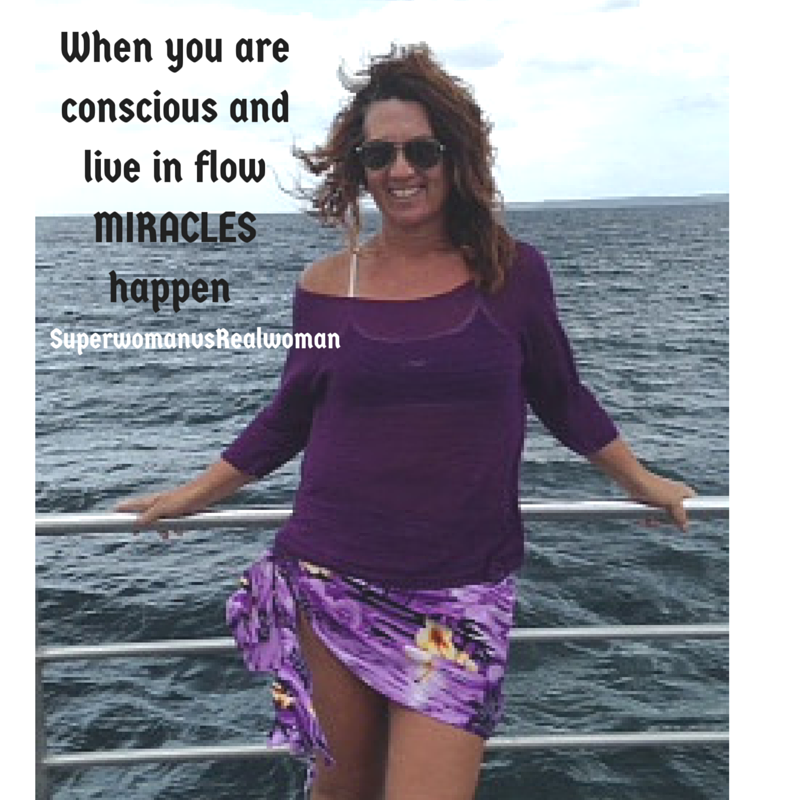 When you are conscious and live in Flow MIRACLES happen….
What do I mean by that?
Have you ever had things planned for your day and for whatever reason those plans have been cancelled or changed and you are wondering why?
When you are conscious you realise that those changes happen for a reason and that whatever you are meant to do is even better than what you had planned.
When you are in flow you go with your intuition and do what feels right for you at the time. Yes there are times when you just have to do things, however, when plans get changed, it's the universe telling you that you need to be doing something else. Everything happens for a reason.
Hence my reason for this post.
This particular day I had it mapped out with meetings and things to do, however, when I got up in the morning my intuition was telling me not to do my usual routine of going to the gym after meditation at the beach. Instead, after my meditation and swim, I had coffee with a friend. I felt like going to a different café to my usual place and that's when the miracle happened. We were sitting at a table and a friend invited us to do a whale and dolphin cruise around the spectacular Jervis Bay.
We had the most wonderful morning watching dolphins playing, talking with people from around the World, seeing some of the best beaches in the World, and being so thankful for my life.
Life is a Blessing when you LIVE in the flow….
If you want more information on how to live in flow contact me!