I'm sitting here in the beautiful sun, on a warm winters' day, enjoying my green tea and thinking about the best words to write.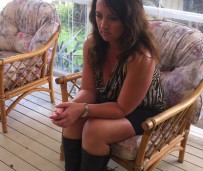 My new website is live and I want it full of inspiration and hope to help you get through some challenges you may be facing in your life. Then it hits me…one of those 'light bulb moments'!
Rollercoaster relationship
I have just been through the most exciting , painful, amazing, two years of my life in a roller coaster relationship with the most wonderful man and it has come to an end. Surely there are people who have been through something similar at some point in their lives. I need to share my story with you. So you feel like you are not alone.
I think it's the honesty and authenticity that scares me about writing down the stories of some of the most painful times in my life, because I'm bearing my soul to the world. But now I realise that I need to do it-not just for me, but to help others face their pain and heartache.
So as I write this it is still raw, as our breakup only happened a number of weeks ago. I write this as I am working through the pain- working through my 7 step program that I have developed which I know will help me as it has done many times over the years.
Background
I had gone through a painful breakup of a long term marriage, and had been working on myself for many years. By that I mean, I started putting myself first, taking care of me, working out who I was and what was truly important to me. Not the material things like a nice car, nice house, nice clothes etc, but what truly made me happy.
Don't get me wrong, I love the nice things in life that money can buy, but I had a nice house, nice car, well respected job, great kids and husband, and I still wasn't happy. Have you ever felt that way?
The self discovery journey I was on lead me for many years all over the world, taking self development courses, reading books, listen to CDs, doing whatever I could to find "me". I knew that if I wanted to change my life, change my situation, then I needed to first of all change the way I was thinking. Which is not an easy thing to do. But I knew I wanted more out of life. I knew I deserved more out of life.
Intuitively I knew that I was put on this earth for a reason. We are all unique. We are all special. And we were all sent on this earth to do something that no-one can do as well as you. We all have special gifts and talents. No-one has the same gifts and talents as you.
If you have gone through painful relationships in your life, or for that matter, emotional pain of any kind in your life, there are some basic steps that I have found that have helped dramatically. I have condensed a 20 +year journey of discovery into a 7 Step program to help you.
Let me give you some exercises that you can work on NOW, yes right now, to help you on that journey of healing. After reading this article I want you to do these exercises before you have time to think about it and make excuses not to do it.
Healing exercises:
1. Go to a mirror and look yourself in the eyes- truly look at yourself. Then say to yourself in the mirror "I love you (your name)". Now this may be difficult for you and you may get all sorts of different emotions come up. That is normal. Don't run from it. Most of us try to suppress or run from our emotions. The ONLY way to heal is to first feel the emotions-then work through them. Become self-aware of what emotions are there.
2. Do the above EVERY day. And, if you want to heal quicker, do this every time you walk past a mirror.
3. Then when you are comfortable with the above, go to the mirror and look yourself in the eyes and say:
a. "I am proud of you (your name) for (list 3 things)……"
b. "I forgive you (your name) for (list 3 things)…"
c. "I commit to you (your name) to help you (list 3 things)…"
These exercises are part of the first step in my 7 step program that helps you to find more happiness and abundance.
Download my free ebook on self-awareness- the first step in my 7 step program at:
http://superwomanvsrealwoman.com
I only do one on one coaching with limited numbers, so if you are truly ready to make some changes in your life, Contact me for a free consultation to see if we are a good fit. Click on the links below.
If you like this article please share it with others to help them in their healing process.